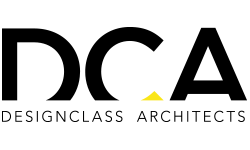 'We stand at the threshold of natural and man-made architecture, as we search for the beauty in between. We step back, to realize the complex set of social norms and constraints that govern our physical world. We analyze them, designing along them in order to reach functional solutions within a predefined contextual setting. We contemplate their intricate elements: client needs, aesthetic values, financial boundaries, regional standards and regulations. Still, these generate and foster the forces that boost our creative drive in producing quality architecture, buildings and structures that are true to their context, contemporary in their architectonics, always respectful of the culture, tradition, climate and identity of the places they occupy. We create spaces that fulfill the needs and aspirations of their users. Most importantly, we create spaces that are enjoyable, for we believe that our lives are greatly shaped and influenced by the physical aspect of what constantly surrounds us, whether at home, in the work place, or the spaces in between. We have this philosophy, we believe in it, and we design by it, for that we remain true.'
Upholding this philosophy since its inception in 1994, DCA is an architectural and engineering firm that provides comprehensive design services covering projects in a wide range of scales and programs. With offices in Beirut and Dubai, the practice responds to clients' needs with unique and creative solutions for each and every awarded project, presenting structures and buildings that are functional, sustainable, smart, and healthy.
Backed by people with detail-oriented mindset, progressive attitude, and dedicated vision towards architecture, DCA earned several competition wins and international awards.
---