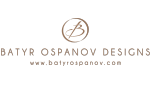 BATYR OSPANOV DESIGNS is a young, but rapidly developing company. It is based in the heart of Almaty city, Kazakhstan and was established in 2012 by Batyr Ospanov.
Batyr had a very broad experience with the leading companies that are based in London, Italy and Monaco. Since he graduated from the British university he had worked in the field of superyacht design, private jets and interior design on large-scale residential projects. That great opportunity that he experienced inspired him to establish a design studio at his homeland that would focus on luxury segment.
Currently the company is concentrated in three main sectors of design:
Residential and commercial interior design services
Bespoke product design with a collaboration with European and local artisans, craftsmen and manufacturers.
Architecture on small scale. This is a new sector for us therefore; we work in a close partnership with professional architects.
During the operating years the company had a great opportunity to work for a several luxurious Jewellery and Perfume brands and designed luxury retail shops in Kazakhstan and central Europe.
We are also proud to have developed a number of apartments, corporate offices and several villas outside the city of Almaty.
We are striving to offer high-end services providing our clients with turnkey projects. Each project starts with careful listening to the all desires and requirements from the client. We care a lot about detailing and very often, we concentrate on graphics such as family logos, corporate representations that are interpreted on various textiles as embroidery and crafted into bespoke furniture items.
If we cannot find a perfect selection of furniture or a decoration item that suits our client, we make a bespoke one, which meets with all requirements.
Batyr is still very passionate about yacht design, which led him to develop various yacht concepts. Currently we are discussing a collaboration project with a large-scale yacht production company and we hope that it will turn into a successful inception of yacht design projects!
---