When Learning about Success, It's Better to Do It from the Best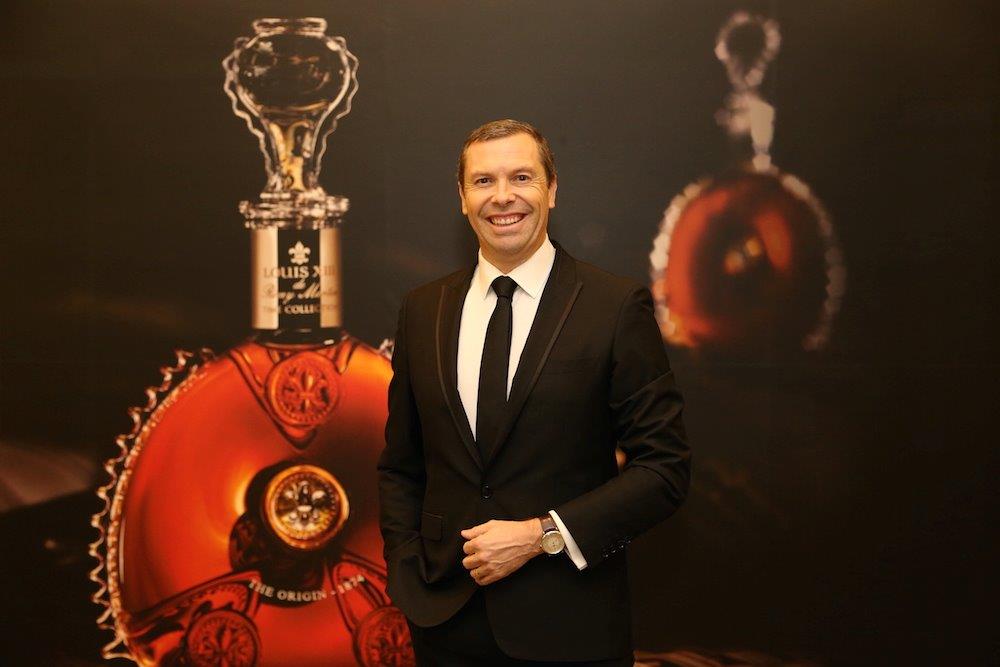 That is why today we are thrilled to get a word from Vincent GERE - LOUIS XIII Director, Asia Pacific Rémy Cointreau Regional Director, Prestige Business. He will be sharing his insights on working for a world-class company, brand strategies and development, the victory in Luxury Lifestyle Awards and more.
Mr. GERE, tell us a bit about your experience of working for Rémy Cointreau. What is it like to be a part of such a global, successful and high-profile company?
I am proud and honoured to have been contributing to the Maison over the years - actually 30 already! When it comes to Louis XIII, we are always thinking one century ahead. It is only a one-generation time span, when several are at stake. Louis XIII is the ultimate leader in the field, firmly holding its positions: whether it is in production, communications, market developments or customer loyalty - it is obviously a satisfying and rewarding journey.
Realizing and sharing what a masterpiece means and how, as the fragrance of time, it is a key to major celebrations, makes us at Louis XIII successful and high profile.
What are the peculiarities of conducting business in Asia Pacific area in this industry?
We are holding our own firm position. Asia is the number one luxury zone, so the loyal and new aficionados require great attention to detail, every day. Our reputation and brand awareness are the consequences of this consistent approach. The markets are diverse, but they all respond very well to the brand's legacy and cultural values.
Speaking about Louis XIII: what makes it stand out? What are the key factors of its timeless excellence?
Louis XIII is an icon and has been the original one since 1874. We can release masterpieces now thanks to the legacy of previous generations. Today we continue to think one century ahead, and our cellar masters are saving the best of the region as a legacy for the generations to come, so that Louis XIII is still released in 2117! This is why it is and has always been The King, and the ones who open our decanters today are the kings as well.
Continuing the topic of time: the brand managed to remain top-notch for hundreds of years. What are the secrets of such success?
Being an original is one thing, but constantly remaining a pioneer is another. We have been releasing and will continue to release slowly and surely limited editions no other can dream of. We are the only ones to have a collection of decanters all the way to the Salmanazar. We have a dedicated organisation. We have our own boutique in Beijing. This is why there is no other brand like Louis XIII.
This year Louis XIII won Luxury Lifestyle Awards, becoming the best Cognac in the Hong Kong market. What does this victory mean for the brand specifically and for the company in general?
I don't think we have just become the best cognac, we have always been it! What this award does is acknowledging this fact and all of our activities, initiatives, events, and the personal engagement we have with our followers. The way we deliver it is key.
Let me give you two examples. When last year we said that Louis XIII released a film that can only be seen in one hundred years, our customers were amazed. And this year we announced our collaboration with Pharrell Williams for a song he composed. The trick is that it will only be released in one hundred years, if the circumstances are right. Indeed, the disk, made of clay from our soils of Cognac, will disintegrate if the sea level rises. So we have to call for the current and future generations to do the right thing, like we are doing now and will continue to do in the future. We know Louis XIII will be enjoyed in 2117!
Like we already mentioned, Louis XIII carries the experience and knowledge of several generations, while always remaining relevant and prestigious. Knowing that choosing between tradition and development is a tough call, what steps are you planning to take in 2018 to maintain this balance?
Why choose, if you can respect and combine the two things that are in your DNA? The things we have learned from our past and we will continue to invent in the future. But of course taking into account the speed of Mother Nature, that dictates the gifts we can release. Attending private Louis XIII events in 2018 is the best way to find out what we have in store … !