Welcome PR Team of Nozomi, chosen as the best Luxury Restaurant in Saudi Arabia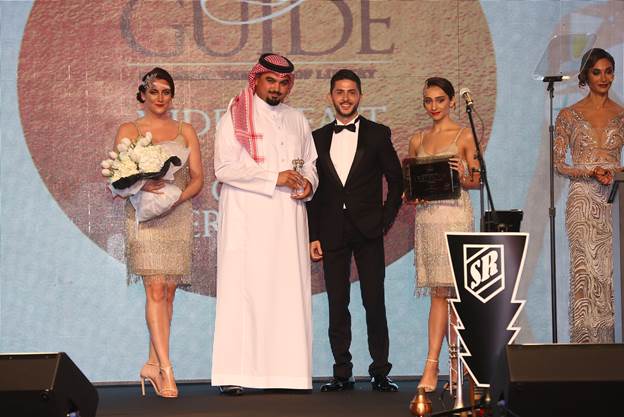 They found inspiration in a demanding consumer with an acquired plate and got ready for the expansion into the international market.
What is "luxury" to you? How do you define it in your sector of business?
The word 'luxury' has the power to conjure up a whole range of images specific to the individual. So to each individual it has its own meaning. But in our sector we call it a lifestyle experience.
Is it challenging for you to compete with the companies in the region? Do you feel ready to enter competition on international level?
For many brands and retailers, the drop in tourist revenues in the GCC region has further pushed the need for international expansion. The resetting of international business, along with the rationalization of costs in some cities and the development in new markets, requires a new hospitality strategy and marketing approach in the international market. The challenge in the coming years will be to create an emotional bond and build a sustainable relationship with guests through an experience.
Lately the phrase "affordable luxury" is widely used, do you think that it is appropriate for your business industry? No as the kingdom is transforming fast. From opening up its market to new hospitality competition, Saudi Arabia has embarked in a journey to diversify its economy. The hospitality sector is also in transformation. With new segments being developed, the pressure to deliver a different hospitality sector experience is increasing for brands and retailers.
What are the pillars does the luxury brand as yours build its policy on?
Our pillars of fine dining: To promote happiness through environments of quality, sincerity and humanity through the oldest form of social gatherings; a good meal.
Tell us 3 reasons why you decided to work in the sphere of luxury?
Saudi's growing tribe of luxury consumers is more travelling, more discerning, and more demanding than ever before. Gone are the days when multinational companies could get away with introducing outdated offering limited product selection to the Saudi market. Moreover, it is no longer enough to ride on the halo of global brand image when selling to Saudi consumers. The shift in mindsets made us to work in the sphere of luxury.