We are pleased to congratulate Ömer İÇKALE, Chairman of the board of Spice Hotel & Spa, which was awarded as the best Luxury SPA & Wellness Center in Turkey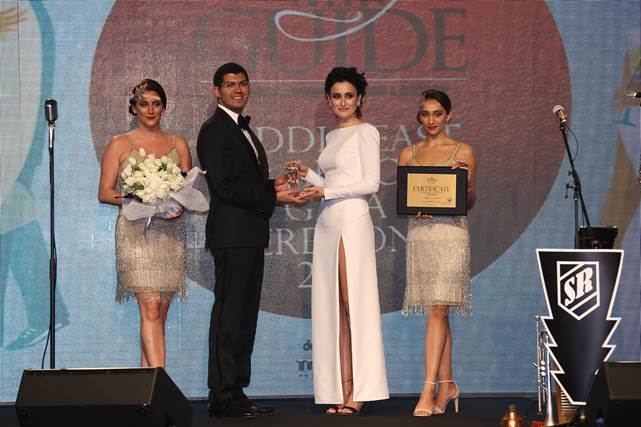 As Ömer says, their extraordinary style of architecture, Belek destination and 30 years of hotelier experience give them no choice but work in the sphere of luxury. And this work is definitely worth the Golden Crown. Read more about company's policy and its further goals in our exclusive interview.
What is "luxury" to you? How do you define it in your sector of business?
We define "luxury" with a catch phrase as following: "feel like home, live like crown". It is very easy to find gorgeous places all around the world or even such places where golden plates are served with golden tableware. However, it is so rare to find a place for holiday where you are met by the warmth of your home instead of artificial vivid images of a luxurious hotel.
Is it challenging for you to compete with the companies of your own country? Do you feel ready to enter competition on international level?
Antalya, Belek is a much better quality hotel service destination when you compare with such rival luxurious destinations like Dubai, Nice or Mallorca. Belek, where leaders of the tourism world's eyes are always on, hosted G20 Summit last year on November. Spice Hotel & SPA, having an oriental Moroccan architecture with some Indian patterns, offers 22 luxury villas with private pools and exclusive "holiday assistant" services. We proudly hosted India Prime Minister Narendra Modi, South Africa President Jacob Zuma, Senegal President Macky Sall, Zimbabwe President Robert Mugabe, Africa Union, World Trade Organization and Bank of England at the same time during G20 summit. So we think we are more than ready for international competition.
Lately the phrase "affordable luxury" is widely used, do you think that it is appropriate for your business industry?
As well as luxury villas, we have category of exquisite deluxe rooms, suits, duplex suits for more convenient prices. Our new beach F&B concept is especially for these types of rooms. Spice Hotel & SPA has the longest beach of Belek with a length of 270 meters. New beach concept includes F&B services like cold towels, cocktail shots, mussels directly to lounges on the beach starting from morning till afternoon. Beside villas, these rooms are served in a boutique way with our quality experience.
What are the 5 pillars does the luxury brand like yours build its policy on?
Continuous quality of service, constant guest satisfaction , fulfilment of expectations, never ending renovations and unique hospitality with always smiling faces...
Where does your inspiration come from?
We dreamed the architecture and concept of this project for approximately ten years. After finding the most suitable location, we had founded our hotel for the best. The name "spice" is given because every visitor who come to Turkey, say "the food was spicy" when they return to their country. All the names of gardens, villas, bars, five ala carte restaurants are names of a spice, like Safran Villas for most precious villas or Wasabi Restaurant for far east restaurant. So the concept is both cosy and splendid...