We are happy to introduce Mr.Soner Yesilelma, Regional Director of Sales & Marketing of Rixos Sham el Sheikh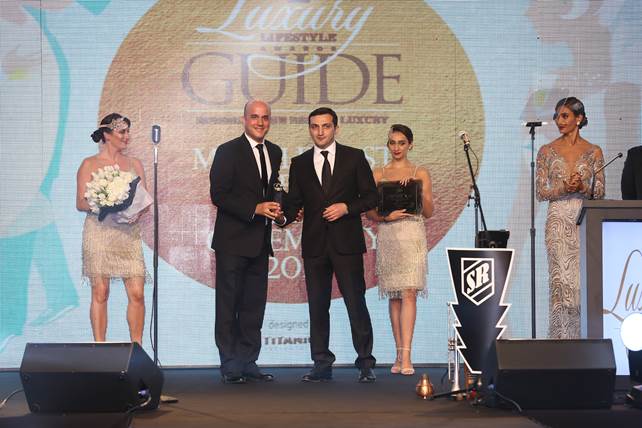 Rixos Sham el Sheikh has been awarded as the best Luxury Hotel in Egypt at the Luxury Lifestyle Awards Middle East & Africa 2016. Mr.Soner Yesilelma believes that it is always necessary to make changes in order to compete with the best companies and to be chosen as the best of the best.
What is "luxury" to you? How do you define it in your sector of business?
Our idea of Luxury may not be the same as some of our guests so the solution is to offer everything and go above and beyond. So that no one could be disappointed.
Is it challenging for you to compete with the companies of your own country? Do you feel ready to enter competition on international level?
It is not really challenging but, of course, we have to make changes – this year we may be the best Resort but over the next year new competitors will come, new hotels will be built – we have to show our guests why they should choose us over the other resorts. All our rooms are modernly decorated, each year there is new technologies, new designs, new expectations – we have to provide accommodation according to this.
Lately the phrase "affordable luxury" is widely used, do you think that it is appropriate for your business industry?
We are not really concentrating on phrases as such – our priority is to understand the fast changing expectations of our guests – make these changes and our guests will be happy.
What are the 5 pillars does the luxury brand like yours build its policy on?
We actually have 6 pillars, we value – Authenticity in Service, Emotional Intelligence, Citizenship, Family Dynamic Curiosity for Learning, Integrity and a Culture of Excellence. Our mission is to provide uniquely authentic services and experiences; engaging guests of all ages to create memorable journeys in our hotels & resorts.
Tell us 3 reasons why you decided to work in the sphere of luxury?
Why not work in the sphere of Luxury - We are truly blessed to have such a talented team that have been together since the Rixos journey started in Egypt – we are all "reading from the same book". We are all aiming for the highest Guest Satisfaction – when we see our guests returning to their "home" 2-3 times per year, when we see the awards we have achieved over such a little time, our position on Web Portals, our status in Egypt– these factors are enough to inspire any member of staff.
Where does your inspiration come from?
Our inspiration comes from our guests, making memories, watching them return year after year, watching the tears as they leave their second home. Receiving Awards due to the reviews and votes from our guests – these are the only reasons we are successful and will continue to grow as a chain worldwide.