We are happy to congratulate Mr. Sharif Hashisho, CEO and Managing Director of AltaModa Qatar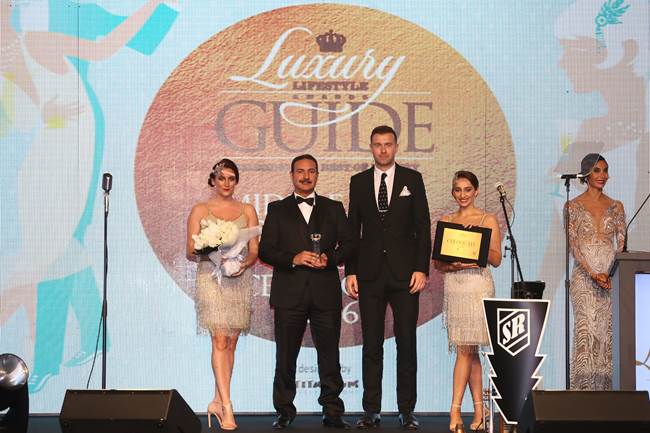 AltaModa Qatar, awarded as the best Luxury Interior Design Company of Qatar, gets the Golden Crown at the Luxury Lifestyle Awards. Finding inspiration in fashion, Mr. Sharif Hashisho consider his company will have no problem competing in international level.
What is "luxury" to you? How do you define it in your sector of business?
Luxury means a personal quality of life. It adds uniqueness, joy, specialty and joy to the individual. In our sector being in a rich country such as Qatar, there are many people who adore luxury products and services as it adds to their personal identity.
Is it challenging for you to compete with the companies of your own country? Do you feel ready to enter competition on international level?
We are considered pioneers in what we offer as the services and products that are offered by us are considered very unique and special. We have no problem competing in international level if we have a chance to do so. However, our market is pretty good enough for what we are offering and we see many other international companies trying to be established in our country to compete with us, as their market is not as good as ours.
Lately the phrase "affordable luxury" is widely used, do you think that it is appropriate for your business industry?
We do not believe that there is such thing called affordable luxury, as luxury normally is an expensive element. There are many other vendors trying to copy luxury in an affordable way, but this somehow never reaches the actual standards which we would define as luxury.
What are the 5 pillars does the luxury brand like yours build its policy on?
These 5 pillars are: History, Creativity, Quality, Difference and Uniqueness, and Value for money.
Tell us 3 reasons why you decided to work in the sphere of luxury?
The first one is wide brand recognition, the second is dealing with top selective individuals and many VIP customers and the third is a luxury business attracts the possibility of other luxury businesses to be developed, since the majority of customers are the same.