Planning to Have the Time of a Lifetime in Phuket? Guess What: It Can Become Out-of-This-World!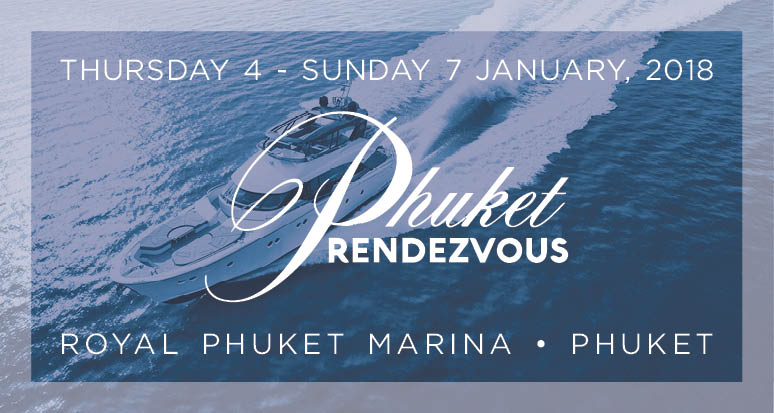 Yes, we ARE talking about The Phuket RendezVous – Asia's luxury event of the year, commencing the very first week of brand new 2018! Replacing the 14-year old Phuket International Boat Show (PIMEX), the event is definitely bound to blow your mind and infuse you with aesthetics and positive emotions! Phuket RendezVous will be held from 4 to 7 January, 2018 at the Royal Phuket Marina, one of Thailand's primary destinations. The four days will be filled with versatile spectacular events and showcases of high-end products suited to every fancy.
To be sure that the event runs on the top-class level, Phuket RendezVous partnered up with Luxury Lifestyle Awards – the recognition mark for world-class luxury brands with more than 210 winners around the world. Their panel of expert judges, comprised of key figures from the luxury sector (company owners, business experts and mass media editors), gave recognition to such famous brands as Tiffany&Co., Hilton and Ferrari, and the award itself was distinguished by media trendsetters like Vogue, Elle, Marie Claire and Forbes.
So what is this tandem bringing you in early January? An amazing variety of events for both individual visitors and big families to enjoy! The displays will include such luxuries as yachts, classic cars, supercars, watches, properties and art. The attractions will be located on both land and water, and there will also be some curated activities and interactive displays.
Guests will have an opportunity to access over 40 yachts and meet with yacht brokers, luxury property developers, exclusive travel organizers (including private jet and helicopter operators) as well as experts in auctions, art and investment areas. VIP guests will also enjoy exclusive access to selected attractions and superyachts, while all visitors can explore the unique exhibits of The Phuket RendezVous.
We all know that Thailand has a lot to offer in winter with its picturesque sandy beaches, turquoise waters, exotic cuisine and world-famous attractions. The Phuket RendezVous will add a touch of exclusiveness and luxury to both your solo business trip and a family vacation, and become an unforgettable memory at the very start of 2018!