Want to Give Your Tastebuds a Luxurious Treat? There Is a Simple and Healthy Way to Do It!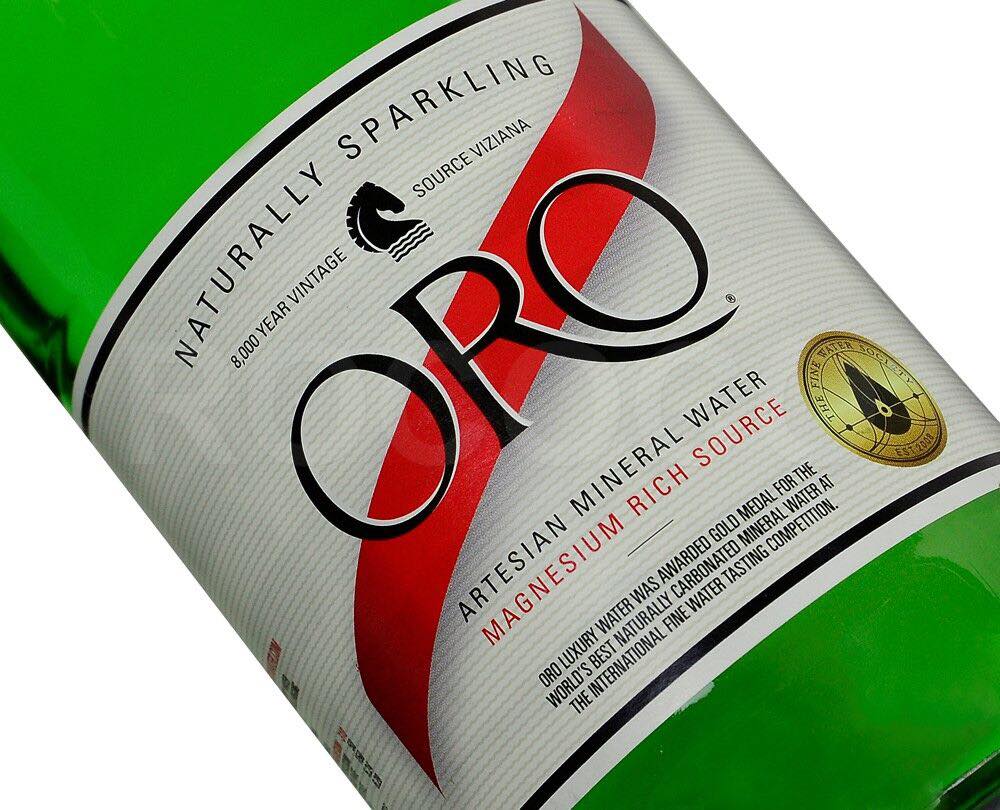 It's no secret for anyone that healthy living is really trending nowadays. People strive to squeeze exercise into their hectic schedules, do their best to keep to the right diet and use natural cosmetic products. But what is the basis for it all? Of course water! It makes up 70% of our bodies and is the essence of life. And if you are used to getting the best out of every day, ORO Luxury Water is your option to stay in great shape the classy way.
This year the brand was recognized by Luxury Lifestyle Awards as #1 in the category of Luxury Water in Australia. This victory really adds up to the company's popularity and prestige, since Luxury Lifestyle Awards have been celebrating the achievements of premium-class brands in 50+ countries for more than 9 years. Along with some amazing local brands, the Award's winners were such renowned companies as Rolls-Royce, Intercontinental, Dom Perignon, Chanel and many more. Being recognized and celebrated alongside with them gives ORO Water even more stimulus to move forward and conquer new mountains.
Speaking of which: the company was established in the Australian market back in 2015, and has since then been following the mission to bring world's best naturally sparkling mineral water to people, who want superior excellence from humanity's most essential drink. The water source lies high in the Macedonian Alps and has been going through rare natural carbonation for 8,000 years. To make it even more exciting: ORO is slowly filtered through layers of volcanic rock and gathers minerals through calcium and limestone that helps create its unique soft, smooth taste. ORO has extraordinary mineral content - over 3000 mg/l of Total Dissolved Solids (TDS) making it super high in minerals, in particular Magnesium. Also, ORO's source is located at 200 meters below the surface in an artesian aquifer - an ecologically pristine environment surrounded by ancient dormant volcanoes. So do you imagine how healthy it is?!
The brand was also recognized by awards in 2016 International Fine Waters Tasting Competition and The 2016 26th Berkeley Springs International Water Testing.
The company's goal is to educate people about water and the fact that no two waters are the same and encourage them to look at the mineral content for not only staying hydrated but also getting vital electrolyte minerals.
So we say: if you want the best in life, why not start with something that affects your whole being? ORO Water is healthy, exquisite and unique, and already has several 'badges' to prove it! ;)