Stories about Sweet Scents of Arabian Nights and Aromas of Paris from UAE's Leading Luxury Perfume Brand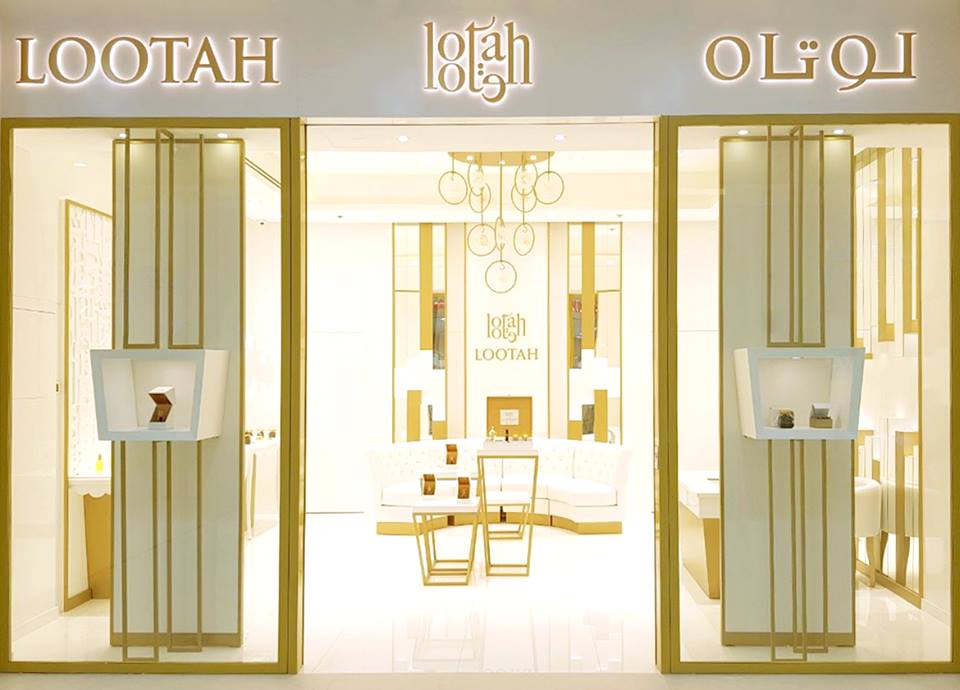 Today we are excited to share insights from a respected representative of LOOTAH, the prominent perfume expert of the East and West and the best Luxury Perfume brandin UAE, 2017 according to Luxury Lifestyle Awards.
United Arab Emirates is a very interesting country,whererich cultural heritage is blended with the best contemporary achievements. What are the peculiarities and challenges of working in such region?
We are a UAE born brand and we have our roots deeply planted in this country. UAE is a mix of several nationalities and cultures, and this is something we understand very well. Working in this region brings you the best of east and west, and with the vision of our management, we only look ahead to build a brand that resonates with the vision of the leaders of our nation,
Who are your clients for the most part? Do you have to deal with extremely demanding or eccentric ones at times, and if yes, what is your approach?
Our clients are local emarati and people from the region. We have a great network of customers within the GCC as well. Our brand positioning and offering is very clear and our customers are well aware of that. We enjoy serving the customers of this region and they love what is in trend, and we keep ensuring we reinvent the wheel from time to time with our product offerings.
What inspires most of your collections? Do your experts have to travel to Paris, for instance, to develop great French fragrances or does it happen some other way?
We take inspirations from a lot of things, but most importantly, the need of the market. We understand the gap and ensure it makes business sense. We want to be a part of the lifestyle of our customers, hence it's important to understand what they really want. Traveling around the world helps us bring to the UAE, the best from within the fragrance industry and we try to inculcate world-wide trends, but with the Emirati Culture. We always ensure the brand stays grounded to its root – United Arab Emirates!
Which main aspects of the Eastern culture are you trying to communicate through your Oriental collection?
Fragrance is something you remember from when you are younger. And we want to carry that "aroma" for generations to come. We have built the brand from generations of UAE traditions and cultures and taking that forward with an understanding of the change in customer mindset is very crucial.
This year you triumphed in Luxury Lifestyle Awards becoming UAE's top Luxury Perfume brand. What did the participation and the victory mean to you? What was the best part of this experience?
It's always great to be recognized on a global platform. Our biggest pride is to have created a brand that makes our nation proud. We reflect UAE culture and traditions and position it on a global level. That in itself makes this experience a special one!
And in the end, let's talk a bit about the future: what is your company's strategy for the next few years (in terms of creating new collections / altering you marketing strategy / expanding)? How global are you planning to go?
We are paving our way into the GCC market and ahead. The brand roots are very important, and we wanted to set a solid base to build the brand further. We look forward to offering our customers the best in class, the fragrance that is their own and a brand that is recognized from generations before and after.
We understand the change of time, and the way retail shopping is taking its turn to the digital platforms. Our marketing strategy is in alignment with this to ensure we reach out to the new–gen and speak a language that resonates with them. Getting them to engage with our brand and ensuring we transfer the values of the brand gives us a winning strategy!
Moving ahead, we don't want to be known just as a fragrance brand, but a synonym for UAE culture!