Look and Be Amazed: Luxury Jewels of the East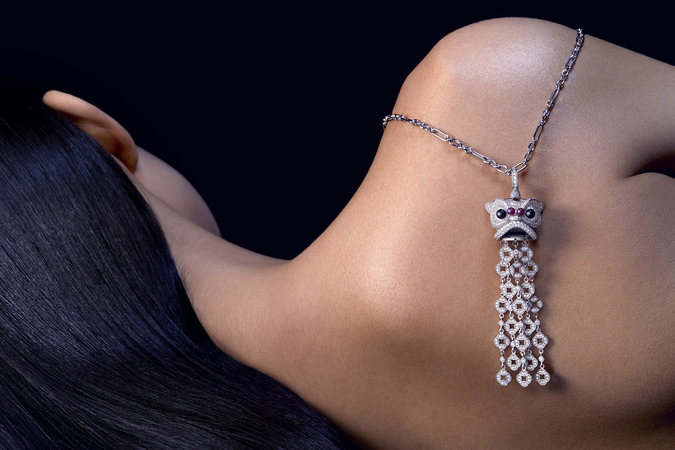 Most of us dream of travelling the world, and one of such wished-for tourist destinations is definitely China. Unfortunately, it's not always possible to take a real trip, but what if we told you that a piece of fine jewelry can convey the unique charm of China's diversity, its spectacular nature, the magnitude of the Great Wall and so much more?.. Qeelin brand was created to do just that – bring you the magic of true Oriental beauty.
In 2017 Qeelin was recognized by a prestigious international award – Luxury Lifestyle Awards , becoming the winner in category of Luxury Jewelry brand in China. Luxury Lifestyle Award has become a mark of excellence and prestige for more than 210 brands all over the world. Its significance was distinguished by such media giants as Forbes, ELLE, VOGUE, JustLuxe and many more. So all companies that gain the victory definitely kick it up a notch in terms of their reputation, brand awareness and status.
The story of Qeelin began in a very special place - the caves of Dunhuang in China. They are truly a unique sight and contain the world's largest collection of Buddhist art. It was during a visit to these legendary caves in 1997 that Dennis Chan, the Qeelin brand creator, had a vision that developed into a creative idea – transferring his emotions about China into meaningful, contemporary and universal jewelry. That is how Qeelin was born.
Nowadays the brand has everything She or He may desire: various collections of jewelry, couture, limited edition collections, bridal designs, watches and other accessories like cufflinks, pins, chains and more. Materials include rose gold, white gold, yellow gold, diamonds, ruby, ceramic, pink sapphire and other gemstones.
Some collections are the embodiment of friendliness and style, others – of passion and love. What unites them is that they all enchant you with their beauty and elegance, from the moment you see them and forever.
Dennis Chan's dream has always been to bring the best of contemporary Chinese design to the world. And if you take a look at Qeelin's products, you will see that it is definitely coming true!