Insights from the Top Management of Asian Elite Services Expert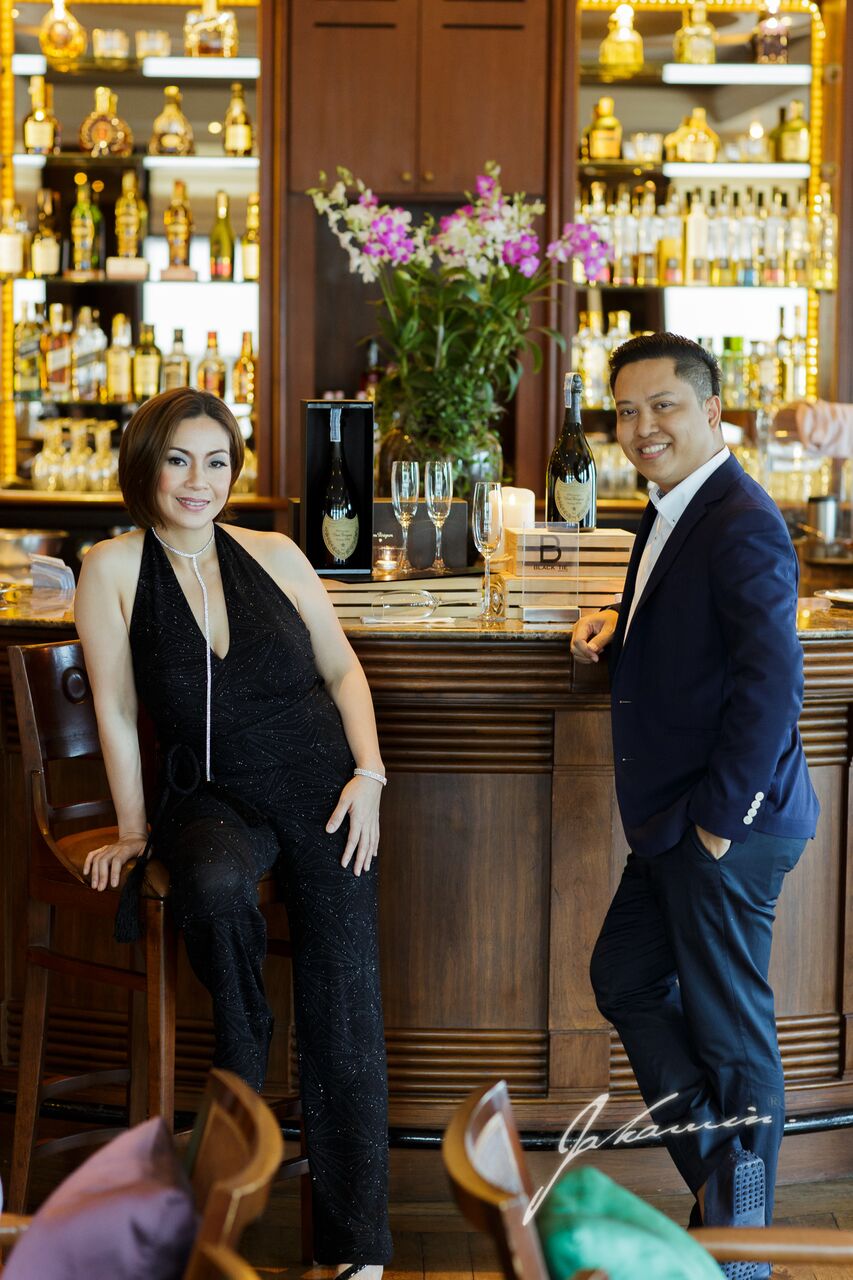 Today we're going to have a chat with Jakkapan Rattanapet, Founder and Managing Director of The Black Tie Service, to talk about elite corporate services business, its peculiarities in Asia and the company's triumph in Luxury Lifestyle Awards.
Jakkapan, thank you for your time. Let's start out with a few general questions about your business. Your company has offices in Hong Kong, Bangkok, Shanghai and Singapore. Was there a specific reason for choosing these locations?
We have seen Asia become the world's financial hub, and the number of luxury consumers has increased tremendously. Both Hong Kong and Singapore are the region's financial centers. While Shanghai, on the other side, is the biggest city in China and one of the world's fastest growing cities. Bangkok is a leading tourist destination. With the support from these 4 countries, I strongly believe that The Black Tie Service can deliver the best concierge service in Asia and prepare for future global expansion.
What would you say the biggest challenges of the elite corporate services business are? What kind of employees do you need to hire in order to overcome them?
The biggest challenge is to maintain the quality and standards of our services. We do not only invest in education of our employees, but also in up-to-date technology to help maintain efficient service delivery. Especially nowadays, that time is of value and customers cannot wait, the faster we can deliver, the more efficient our services are.
We are looking for team members who have at least 5 years' experience in hospitality or service industries – that is for entry-level positions, and for managers the requirement is at least 10 years. Experience is not the only thing that we require. Their work ethic and their passion to be in this business are far more important.
What are the peculiarities of conducting this kind of business in Asia? Who are your clients mostly and what are their main demands?
For this business in Asia, we need to have strong connections and professional expertise in the field. Most of our clients are banking and financial institutions, automobile, insurance companies, luxury brands, airlines and hospitality businesses.
They are constantly looking to give their VIP customers the highest level of service. Our objective is to help them find the most effective strategy to build brand loyalty, to keep their current customers and to expand their customer base by referral from one customer to another. We reward loyal customers with experiences of the 'what money can't buy' concept, and this creates an impressive memory that lasts a lifetime.
Was it difficult for your company to get into this market? How intense is the competition in this sphere in your region?
It was a huge challenge for us to get into this market at the beginning, as it requires trust and also, at times, personal connections to get to the top of big corporations. It takes time to build these relationships and show what we are capable of, especially when they have to entrust us with their VIP clients.
The competition in this region is quite intense, because many 'old' players have already established their relationships with clients, so it can be hard for a much younger company to get in there. However, at the same time, corporations are also looking for new services and new ideas. THE BLACK TIE SERVICE comes in at the right time, when we can offer something different from what the market had before.
If you had to name one secret of your company's success, what would it be?
We deliver our services with PASSION.
Tell us a bit about your participation in Luxury Lifestyle Awards 2017. You were named #1 in the category of Luxury Concierge of Thailand. Why did you decide to apply for this award and what do you think the victory will bring you?
Having been in this market for 3 years already, we believe that we now have sufficient references and have established our name in both Thai and regional markets. It is time for us to prove that we can deliver the best service in Thailand and want to reach our goal of becoming "Asia's leading concierge and privilege solutions provider".
With our references from top clients in Thailand and the region, I strongly believe that we are one of the best concierge services in Thailand. We worked with many top brands and leading corporations and received very positive feedback. And they still continue to collaborate with The Black Tie Service, so that is a good sign.
Jakkapan, thank you very much for sharing with us. One last question: what are your company's goals for the future? Are you planning to expand geographically in Asia / widen the spectrum of your services / conquer totally new markets?
As I've mentioned before, we aim to become "Asia's top corporate privilege solutions provider" so we will continue to expand our services in Asia. With our strengths being our highly professional team and delivering personal touch services with a local insight, we believe that we will reach this goal within the next few years.