COLDWELL BANKER'S WINNING FORMULA TO DELIVERING THE ISLAND LIFESTYLE DREAM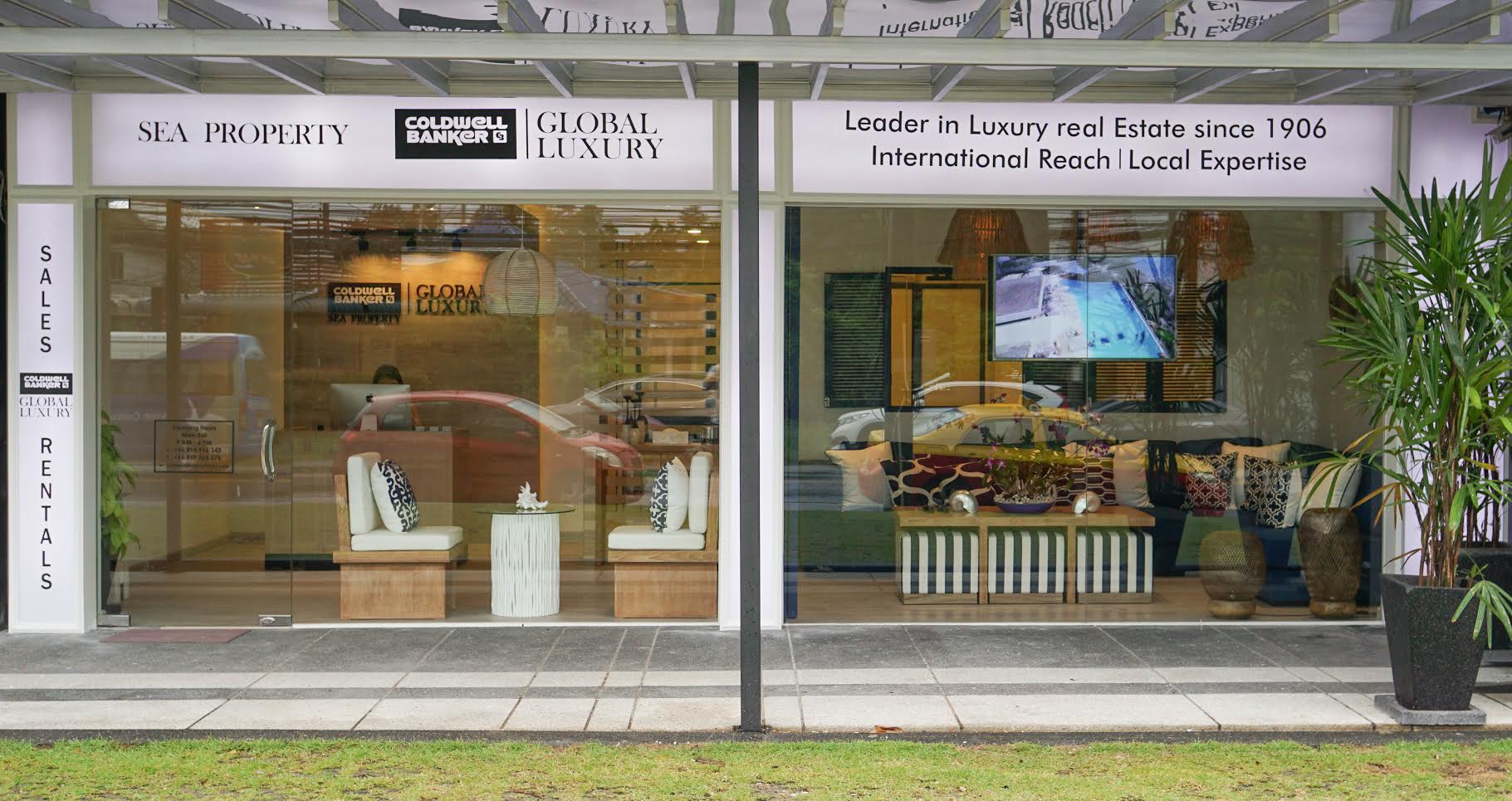 Today we are happy to hear from Norbert Witthinrich, Director of Coldwell Banker Phuket and discuss the perks and challenges of managing the property everyone dreams of - the property by the sea, the company's vision of exquisite services and their victory in Luxury Lifestyle Awards.
Norbert, when we take a look at your company's website, your unique and individual approach to every client is what catches our eye. Did this experience come from your founder's work on the American market?
Every client is unique and comes to us with a different set of requirements. From the very first day I started my business, 20 years ago, my approach has always been to provide tailored services to exceed individual expectations. I try to go a step further than others in the market. For example, I will always take time to show newcomers the surroundings, areas of interest, latest venues and highlight the perks of living on an island. That often means sharing a meal or a drink with our prospective buyers. Property is just one component of the lifestyle people are seeking. Our greatest success is when customers purchase more properties from us or recommend us to their friends as a result of our commitment to do more. Signing up with Coldwell Banker was a natural move that stemmed from shared beliefs and the mutual desire to expand. What Coldwell Banker brought to the table, is a well established brand with a strong history, anchored in more than a century of innovation, with offices in 50 countries and 88,000 affiliated agents delivering a whooping turnover of USD 134 Million per day. This is important, as this strong network and the Multiple Listing System enable us to get our clients properties in front of affluent buyers globally and to create a winning formula of great products, bespoke service and unparalleled distribution.
How hard is it to find the staff that will deliver this impeccable service? What is the main quality you want to see in your candidates?
There are challenges when it comes to recruiting and retaining staff in Thailand - from hiring foreigners to finding the right talent locally. Our company is a family run business, which has enabled us to nurture the right service-mind culture from the start. As the company grows, we will be looking for reliable and committed candidates with the right attitude and a strong work ethic.
What is happening to the Phuket real estate market right now? What do you do to adjust to this?
Currently what we are seeing is changing demographics with a dynamic entry level segment, led by investors seeking rental returns, and a stable upscale property segment.
It's common knowledge that millions of people would love to live by the sea. Does your company have offers or programs for various types of clients? Is it realistic to find an affordable option for almost anyone?
We understand that, so we make a point of having a diverse portfolio with sea view properties for different budgets. We reference sea view units in Phuket generating 7% returns for just over 100,000 USD, as well as multi-million-dollar villas.
Not so long ago your company became Phuket's top Luxury Real Estate Agency according to Luxury Lifestyle Awards. What does this victory mean for your company's image and the future of your business?
We are very proud to receive this award. I see this as a symbol of success and as the recognition of all the hard work and dedication of our team. It will increase trust in Coldwell Banker locally and in the agency as a whole, as we strive to improve and preserve our status as the No1 luxury realtor on the island. Personally, I can't think of a better way to start 2018!
As an expert in Thai real estate, what would you advise to do with the seaside property in 2018? Sell it to make profit / buy it to invest or maybe rent it out for a stable passive income?
It depends on the goals of each individual. If you decide to buy your dream home with the intention to live in Phuket, then your priority is likely to be different than that of an investor. If you buy off plan, you have a higher chance of making a profit when you sell your property, but you have to be prepared to wait for the project completion and accept the risks associated with this type of investment. Many buyers tend to purchase property in projects that offer high returns and rental management to receive a stable passive income, which is a sound strategy with the double-digit increase of visitors each year needing a place to stay. Another option is to purchase a sea view or ocean front plot, as scarcity of supply practically guarantees that you will be able to bank it at a profit in the future.