Cavalli Club, Restaurant & Lounge has become one of the most glamorous places in Dubai according to the Luxury Lifestyle Awards 2017.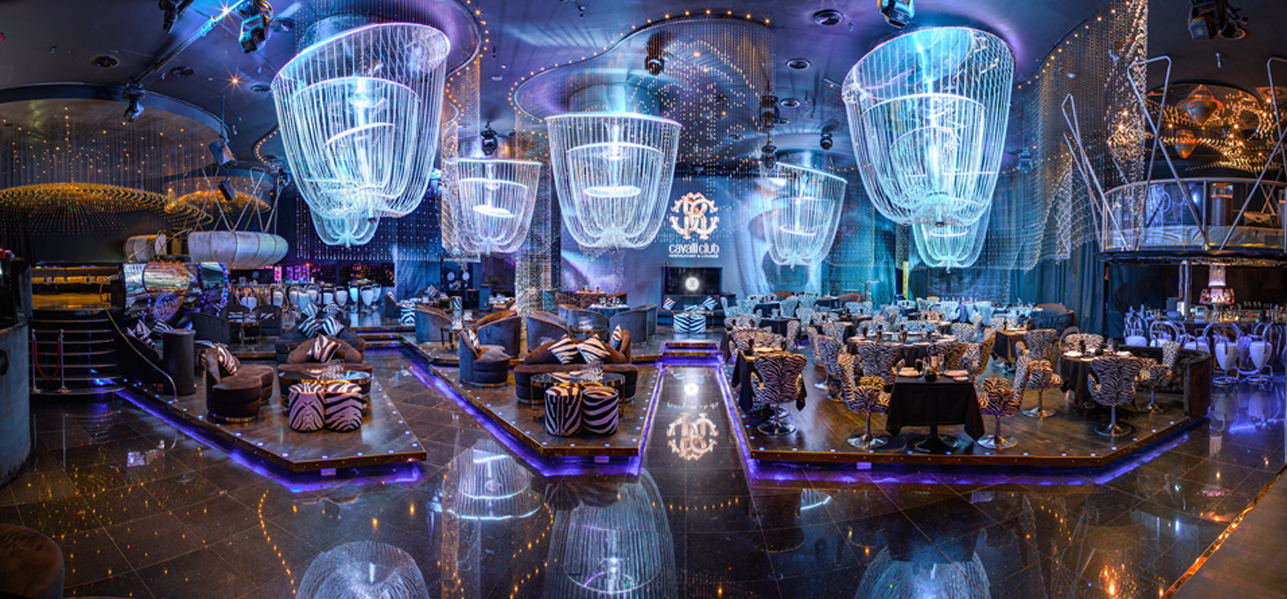 Every year Luxury Lifestyle recognizes international luxury brands for the excellence of their goods and services. On the worldwide level, they identify awards for global recognition, outstanding promotion, and spirited entrance to the new markets. This is a convenient source for rich and famous people around the globe to find the most extravagant items and lavish places to spend free night or vocation. This year Cavalli Club Dubai won in the category 'Luxury nightclub of Dubai". For almost ten years Cavalli Club, Restaurant & Lounge has been a top choice glamorous venue in Dubai.
Bringing a whole new lifestyle concept to the city, Cavalli Club lives true to every element of Roberto Cavalli's style. From the Swarovski crystal adorned walls to the shiny black quartz flooring, the opulent space exudes luxury, sophistication and glamour.
Located in the Fairmont Hotel, Cavalli Club draws in a clientele just as prestigious and elite. On the top floor, patrons can enjoy culinary delights from Italy at the fine dining restaurant, or if it is something light and exotic they are after, guests can try a range of sushi and caviar at the chic and trendy lounge bar while listening to the hypnotic rhythms mixed by renowned international Djs.
The club also includes a downstairs boutique, showcasing luxurious jewellery, watches, home accessories and a selection of Roberto Cavalli's favourite gourmet Italian foods.
Epitomizing Cavalli's attention to detail every facet of the club is designed with exceptional perfectionism, from the high-end finishing's, modern architecture and designer décor.
As the world finest entertaining venue in Dubai, Cavalli Club lives against monotony offering patrons an unforgettable night of fashionable company, delectable food and soulful tunes.