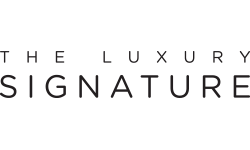 Experiences that go beyond vacations and promise luxury villa living, at The Luxury Signature, we offer discerning travelers an exclusive selection of the most luxurious private villa stays; spectacular expressions of stylish design, magnificent architecture and luxury lifestyles in the most incredible locations.
As full-service, luxury villa rental specialists, our coveted, handpicked portfolio of villa properties focuses on three of the most stunning destinations in Southeast Asia. The Luxury Signature collection includes villas located on Thailand's renowned holiday island of Phuket, the stunning island of Samui, and the mesmerizing paradise island of Bali, in Indonesia.
Established in 2013, The Luxury Signature is a Hong Kong company, recognized locally, regionally and internationally by elite travelers for its high-end villa exclusivity. We rate each villa in person before adding it to our portfolio. Quality is paramount, and this includes state-of-the-art facilities and luxurious amenities with a personalized concierge service for guests to make the most of their stay. Each villa is unique and inspires its own exquisite ambiance, from soulful, hideaway retreats with in-villa spas to active family vacations with infinity pools, fitness equipment, games and entertainment rooms, tennis courts, and much more.
Behind the brand, the passion, experience, and hospitality-industry talents of founder, Sylvain Roullier, are creatively combined with the branding & marketing experience excellence of co-founder, Darrel Bella. Within less than three years, The Luxury Signature collection has expanded to include close to 30 properties; each villa specially selected to reflect the superior quality of The Luxury Signature brand.
With the same energy and commitment to discovering the absolute best, we are now exploring new luxury villas in the Maldives, Sri Lanka and beyond.
---